River Legacy Park, Arlington, TX
http://www.riverlegacy.org/mountainbiketrail.html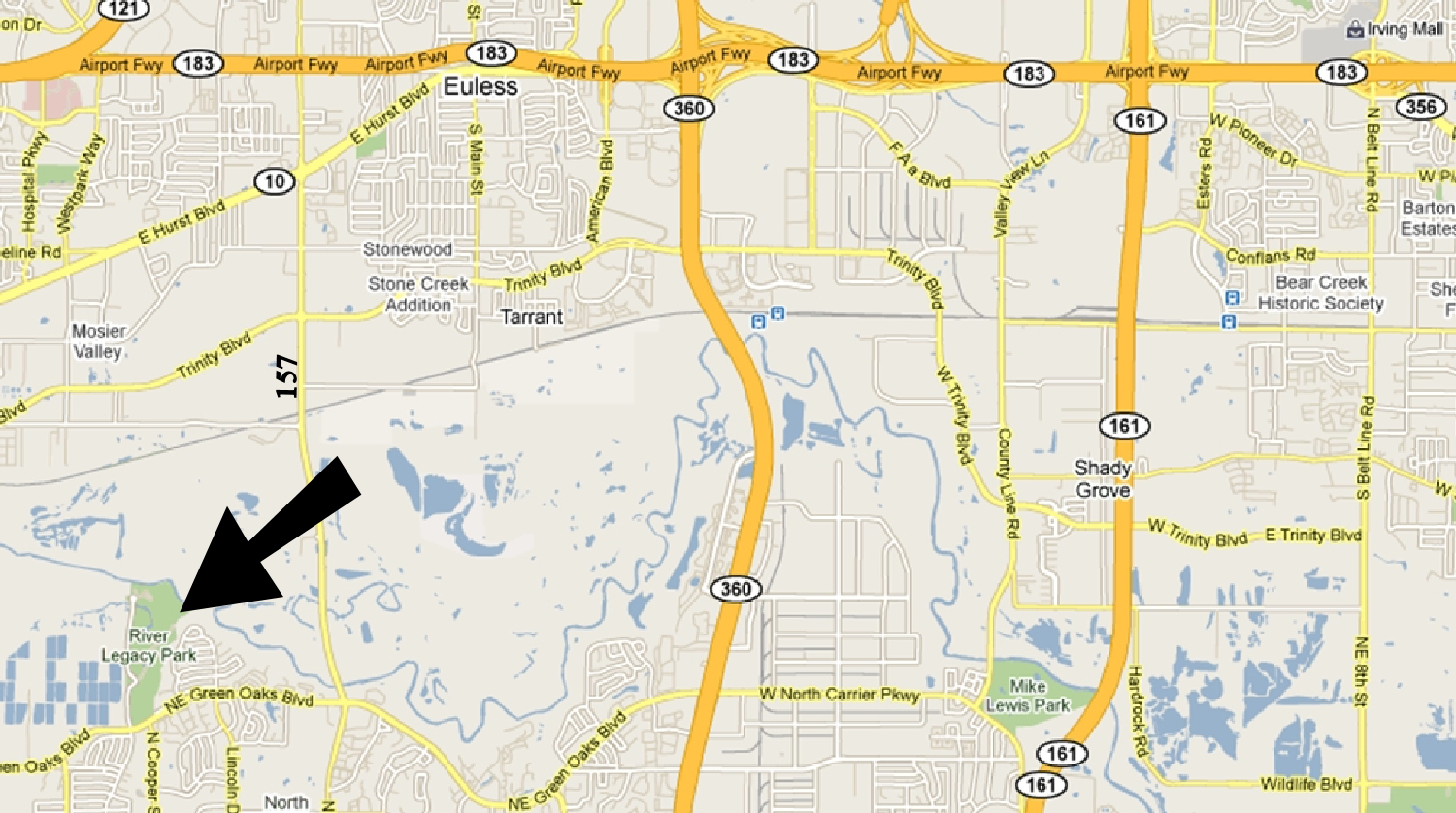 The main trail is the white path shown below. It is very nice with nothing but woods and river beside you. There are restroom facilities and one drinking fountain. Another trail also can be hiked 4 more miles from the entrance along Green Oaks Blvd gong west along the road.

Distance: 5.3 miles to the East end. 1.6 miles to the West end. If you hike out the entrance and you can go west 4 miles to Randol Mill Road.
See Park's Map: http://www.riverlegacy.org/Park%20Aerial%20Map.pdf

You can hike or bike these trails. Path is paved all the way except the off road area.
To see picture of the trail: http://www.panoramio.com/photo/5063215

Distance for Off Road Trail (non paved) 2.57 miles.